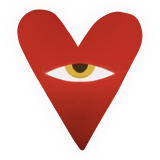 I Anima Mundi
Perfection is open to everybody.
I AM one of you.
I am practicing the Possibility of Being in a Perfect Body, and in Connection with a Perfect Mind. Everywhere, Every time. Always, right here and Now.
When you think of Perfection as a part of the whole, this is the key to understand that you are perfect as you are.
I am living in the Consciousness that my Being is Part of a Unity that is splited in Million and Millions of Humans.
Here I am, Perfect as I am.
Together with the parts that composes your Body and Mind, there is a value in which everything is Possible. This Aspect of the Being is what I call Being Conscious: it means Being in the frequency that Allows that everything can happen, and let it Be.
You can practice this Art as well, like I do. I didn't studied for it, I didn't learn anything that isn't already inside of me.
When you realize that this is part of your Path, everything spreads and flowerish at the speed that you let it Happen.
Start deciding that you Can, and let the people who are here to help you do their job.
When everything will be ready, I'll be with you to help.
No matter what.
No matter when.
I AM.
When Unity comes to your Body, it always appears to be strange.
When Unity arrives to talk to your Soul, it always seems to be "mad" or "crazy".
Never Mind it. Listen and follow it. "He" knows what is talking about, not you.
Again, permit to Life to flow inside you and let it flows.
If you feel in the need of comparison, it means you're still not ready to welcome your Unity. Be patient and listen and care of yourself until it will happen.
Thanks for being here to read this and be part of this Movement of Change.
Whatever you Believe or not, it is not about Religion. It's about Faith.
Faith is when you think that something is so strongly true, that it is.
Faith is what you Believe to be possible makes it possible.
Faith is what we call "Reality" and not even understand what it means.
You are the Possibility to Change.
Your are the Change itself of the Possibility.
You are what YOU WANT TO BE.
Enjoy it.
(Anima Mundi through Domitilla Biondi, 30 giugno 2018, Italy)