Books
I share practices of self-healing and Teachings received and tested since many years, in the hope that they can help others like Me to flow easier in these days of Awakening.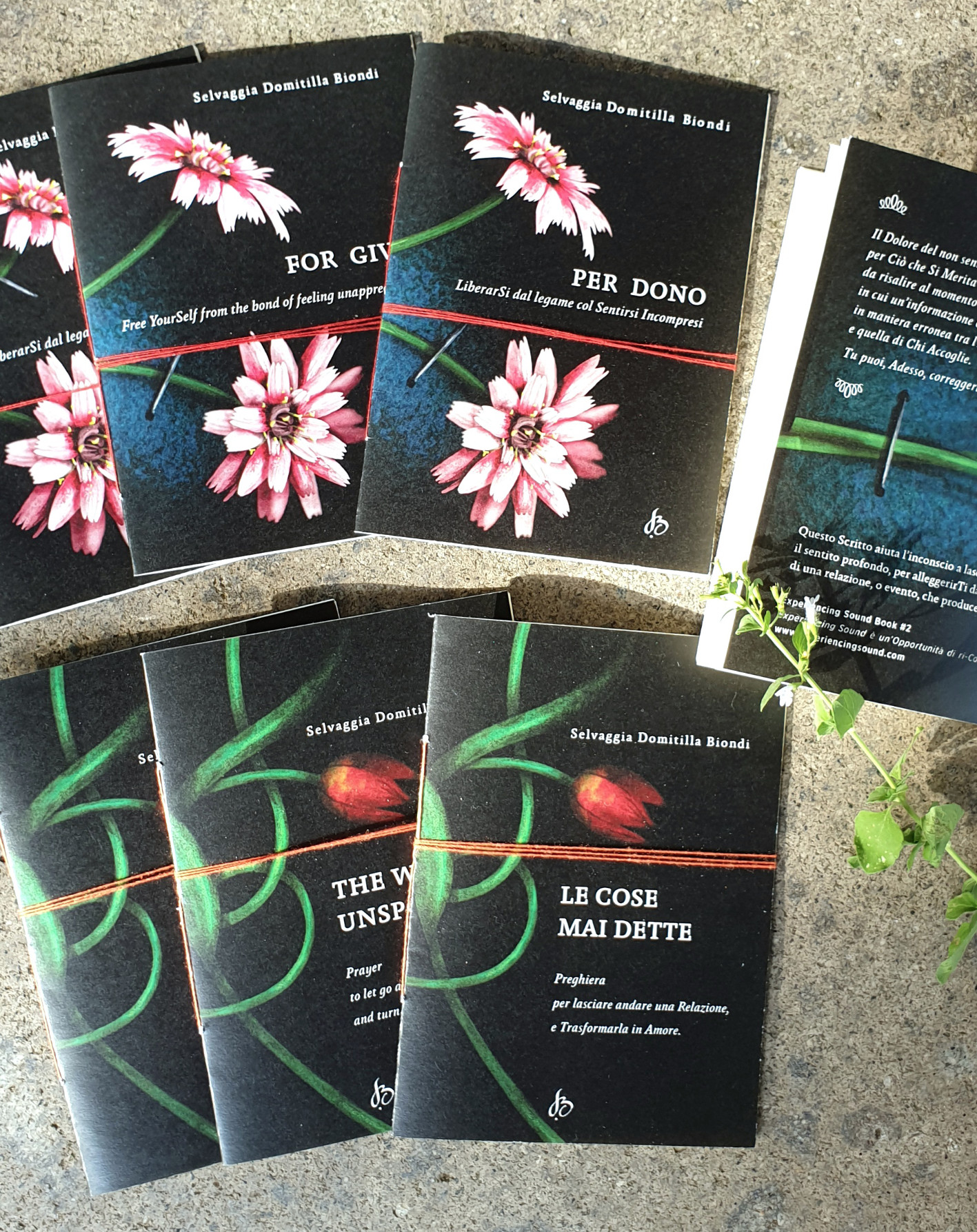 EXPERIENCING SOUND BOOK SERIES
Tools for the Awakening to the New Humanity.
Small booklets, personally handcrafted by Me, are powerful tools for those who want to work on their wounded resonances.
Two title for self-healing practices, on a specific theme: addressed to people already aware to be on a personal spiritual path.
The didactic titles are initiatic textes riceived for my Personal spriritual growth: I share them with You in order to Help You flow easier. They are avaiable both in handcrafted paper or on Kindle version throught Amazon store.
In Italian and English version. Paper version handcrafeted (direct order only). Didactic titles in digital epub version for Kindle on Amazon.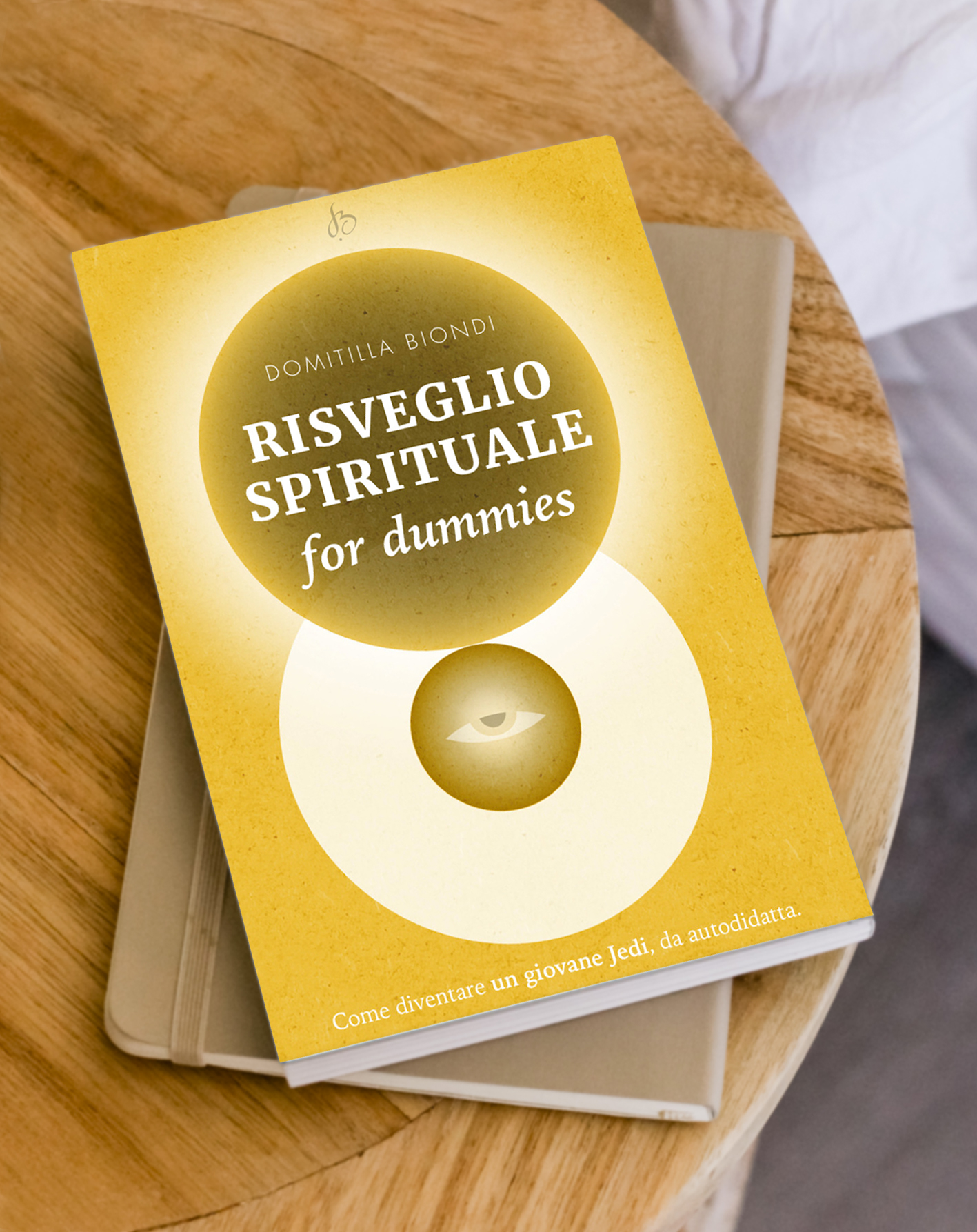 RISVEGLIO SPIRITUALE FOR DUMMIES
Come diventare un giovane Jedi, da autodidatta.
It's a sharing of personal experiences and anecdotes in my usual confused and funny manners, it is directed to a wider audience: people not clearly aware of what a spiritual path would be, convinced that it's something due to a disciplined choice of like.
In Italian only. Available on Amazon store as book or epub.